Today I am starting a new weekly series on the favourite photos I have taken, mostly travel related, and the stories behind them. I have been sorting through a lot of old photos and found some great ones to share.
Click through the link to read about how to manage the excruciating process of photo management.  I have a lot of photos and I think really what's the point of taking them if they can't be shared. First up is the wonderful capital of Portugal – Lisbon.
Lisbon, Portugal
I visited Portugal in 2009 on one of my last solo trips before I got married and it was marvellous.
On this trip, I stayed in a marvellous art hostel where I met some fantastic fellow travellers. The hostel offered free tours of the city during the day and night so we got to know each other over vistas of the Tagus River and Atlantic Ocean, delicious custard tarts, the beautiful tiled buildings, a long lunch and an even longer night out on the ginjinha (Portuguese sour cherry wine). Here are some of my favourite images of those few days.
1. View of the Tagus River, Ponte 25 de Abril and Cristo Rei statue from Castelo de São Jorge, Lisbon
2. Ramparts of the Castelo de São Jorge in Lisbon
3. Views of Lisbon from the Castelo de São Jorge
4. Praça do Comércio and Padrão dos Descobrimentos (Monument to the Discoveries)
5. Torre de Belém, Lisbon
6. Mosteiro dos Jerónimos and pastéis de nata (custard tart) from Antiga Confeitaria de Belém
Why visit Lisbon
I found Lisbon to be an elegant city with a fascinating past and exciting future.
Portugal was a driving force in the age of discoveries the 15th and 16th centuries. The empire supported navigators and explorers such Vasco Da Gama and Ferdinand Magellan in their quests to circumnavigate the globe and discover new lands.
Though Portugal's influence has waned today, evidence of this glorious and wealthy past can be experienced throughout the city.
I also enjoyed the thriving food and wine scene and the obvious passion for both traditional and modern crafts and design. Lisbon has several fascinating neighbourhoods to explore and it is a city I'm looking forward to returning to with my family.
Further reading about Lisbon
Here you will find some great blog posts and guides from fellow travellers about this beautiful city.
☆ An alternative guide to Lisbon featuring street art, food tips, neighbourhood guides & more – via Kami's blog
☆ Great tips on how to make the most of a family trip to Lisbon via Clare at Suitcases and Sandcastles
☆ A wonderful collection of restaurants and cafes from Lisbon by award winning Portuguese blogger, travel writer and photo journalist Nelson Carvalheiro
☆ Link to the Living Lounge Hostel in Lisbon where I stayed
Pin to read later
As seen on: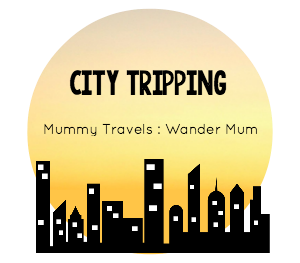 Subscribe to Untold Morsels
Subscribe to receive our monthly newsletter full of inspirational ideas for memorable trips.
As a thank you we will send you a FREE checklist for booking the best holiday accommodation rental apartments and villas on Booking.com, AirBnB etc