This article may contain compensated links. See our full disclosure here
The sparkling PETRONAS towers, shopping centres and designer shops could fool you into thinking Kuala Lumpur has no soul.
But peel back the layers and you will soon see a place steeped in a rich history and a strong culture.
After living here for a year I want to share with you the other side to the city I love, the city I call home – Kuala Lumpur (KL)
The heart of KL – Malaysian food culture
Malaysia is a country proud of its heritage, proud of its beautiful parks and islands and very proud of its food.
Locals will ask you 'have you eaten yet?' as a greeting, and fall over themselves to recommend places to eat.
Food is life here and people enjoy nothing more than sharing long lunches with friends or whiling away hours in a local coffee shop, eating noodles and catching up.
Where to eat in KL
You can get every cuisine here and after much taste testing I can tell you the following are in my opinion, great examples.
KL's best dim sum
My favourite place to find Chinese is Din Tai Fung in Pavilion Shopping Centre.
A lover of Dim Sum this is the best place for my Dim Sum Sunday feast.
Dolly Dim Sum is also excellent, in the basement of Pavilion (food courts and restaurants are often in basements here, don't be put off).
Din Tai Fung – 06, Pavilion, Jalan Bukit Bintang, Bukit Bintang, Kuala Lumpur
Dolly Dim Sum – Lot 1.102.00, Level 1 168, Pavilion Kuala Lumpur, Bukit Bintang Street, Bukit Bintang
Best food courts in KL
Food courts are good ways to try local food at reasonable prices.
Often a collection of stalls; you can order lots of different things to sample a wide range of dishes.
Lot 10 is a tourist friendly food court attached to Isetan the Japan Store, that's well worth a visit.
Malay street food
Malay food is often found on mamak stalls by the road or in buffet style restaurants.
But if you want to try the classic dishes I've found a great place, just out of the centre called Makan House.
Best things to try are the rendang, the prawn and pineapple curry and the Malay favourite cendol.
Cendol is an iced sweet dessert that contains droplets of worm-like green rice flour jelly, coconut milk and palm sugar syrup.
Ben's at both Suria KLCC and Pavillion do a selection of good Malay classics too.
Makan House – 5, Jalan Bangsar, 59200 Kuala Lumpur
Ben's Suria KLCC – Lot No. 140, Level 1, Suria KLCC, Persiaran Petronas, Kuala Lumpur – bookings and menu
Click to discover a mouth watering KL food tour
Best Indian food in KL
Indian food has always been my favourite cuisine and KL doesn't disappoint. Banana leaf is the classic dish here, rice and dhal served on a banana leaf, which apparently aids digestion.
Brickfield's, the city's Indian area, is full of places to sample this staple, but be warned it won't be fancy inside, but it will be delicious.
I recommend Vishal Food & Catering, where they bring around freshly cooked side dishes and the staff are friendly.
If you want a more upmarket curry I recommend Passage thru India or my absolute favourite The Ganga Café. Yes it's a taxi from town but you wont regret it.
Go for their Sunday buffet, but don't have breakfast and get in early as it can get busy.
Passage Thru India – Bukit Bintang Street, Imbi, Kuala Lumpur
The Ganga Café – 19, Lorong Kurau, Taman Bukit Pantai, Kuala Lumpur
Where to get coffee in KL
The coffee culture is rapidly taking off here and there are quite a few places to grab a good cup of Joe.
My favourite coffee is at Pulp, in fact APW Bangsar in general is worth checking out, full of restaurants and they also have monthly fun events.
VCR has two places, which do yummy brunch options.
And Isetan the Japan Store is a great place to wander around, they also happen to have excellent coffee.
Pulp – 29, Jalan Riong, Bangsar, Kuala Lumpur
VCR – 2, Jalan Galloway, Bukit Bintang, Kuala Lumpur
Where to drink in KL
There are plenty of excellent bars in KL but my favourites are Marini's on 57 for the view, Pahit, a hidden gin bar and PS150 for the cocktails.
All the major hotels have excellent bars with views and it is definitely worth a wander up Changkat.
But after seeing the night life street of KL walk around the corner to Jalan Mesui, where you will find a great jazz bar and a few, more refined establishments!
There is also a great craft beer place just up the road, called Taps.
Marini's on 57 – Level 57, Menara 3 Petronas, Persiaran KLCC, Kuala Lumpur
Pahit – 3, Jalan Sin Chew Kee, Bukit Bintang, Kuala Lumpur
PS150 – 50 Ground Floor, Jalan Petaling, City Center, Wilayah Persekutuan Kuala Lumpur
Taps – Jalan Nagasari, Bukit Bintang, Kuala Lumpur
Click here for more places to eat and drink in KL
Top 5 places to visit in Kuala Lumpur
KL is full to the brim with temples, museums, and parks to wander around.
1 | The Thean Hou Temple is a favourite of mine, especially beautiful at Chinese New Year.
2 | Visit the Lake Gardens but go early and take water, as it gets humid.
3 | Go to the Islamic arts museum to see the beautiful patterns and colours.
4 | Wander around China town, Brickfields and Central Market picking souvenirs and don't forget to haggle!
5 | Lastly go to KL tower to see the city. Do this at the end of your trip; I like to try spot the places I've already been.
Want to know the most Instagrammable places in KL? Click here
Kuala Lumpur culture
Kuala Lumpur has 20 public holidays a year due to its many celebrations.
The biggest is Merdeka Day or Independence Day, closely followed by Malaysia Day.
Chinese New Year and Christmas is when the city looks its best, filled with colourful displays and fireworks.
My Favourites: the Hindu celebrations for Thiapusam at Batu caves and the Buddhist procession for Wesak Day in China Town, both spiritual and fascinating.
The celebrations here are experiences not to be missed, it's worth checking what is on before you book your trip.
Where to stay in KL
My favourite hotel in KL is Villa Samadhi. I stayed there a few years ago, before I lived here, and it was an absolute delight. A peaceful haven right in the middle of the city, off a main road, but you could be in the middle of nowhere.
[wc_row] [wc_column size="one-half" position="first"]
[/wc_column] [wc_column size="one-half" position="last"]
[/wc_column] [/wc_row]Swim up rooms and stunning interiors, it's the perfect place to relax after a long day exploring. Children under 12 are not allowed, so it's not the place for a young family but is a great romantic getaway.
The Majestic Hotel Kuala Lumpur is the place to go to get an idea what colonial Malaya might have been like.
The hotel's exterior is the same as it was when it was built in 1932 and it is surrounded by some of the most beautiful buildings in KL.
[wc_row] [wc_column size="one-half" position="first"]
[/wc_column] [wc_column size="one-half" position="last"]
[/wc_column] [/wc_row]
Although its interior has been updated it still feels like stepping back in time.
The Grand Hyatt is where you stay if you want a view, and boy does it have one and if you're lucky you might get one with the PETRONAS Towers in it.
[wc_row] [wc_column size="one-half" position="first"]
[/wc_column] [wc_column size="one-half" position="last"]
[/wc_column] [/wc_row]
A restaurant where you can see the whole city, a spa and right in the centre of town, it's a great option for those who want to be in the thick of things.
---
Kuala Lumpur is a magical place to explore, I hope you love it as much as I do!
---
Click here to check out Claire's guide to Penang – another great foodie city
If you are planning to explore more of Malaysia, take a look at this great 10 day itinerary.
---
Disclaimer – This post contains affiliate links. This means that if you make a booking after clicking on one of these links that we may receive a small commission at no extra cost to you. Read our full disclosure policy
---
More adventures in Asia on Untold Morsels
Bali food guide | Hong Kong itinerary | Yogyakarta Indonesia | Seoul food guide
---
As seen on: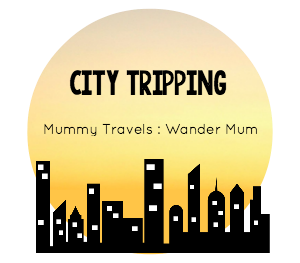 I'm a Yorkshire born girl who lived in Nottingham for 12 years and decided to move to Kuala Lumpur to see what life is like here. I want to understand what it is like to live life in a different country. What makes people happy here and what it's like to live in a capital city that is also a transport hub for South East Asia.
I love writing as it feels like sharing something about life, a different perspective. From that respect I really love reading other people's blogs too. I write because I want to share my experiences with others; the recipes I've loved, the books I've read and the places I've visited.
Follow my journey at A Yorkshire Girl Travels or on Instagram